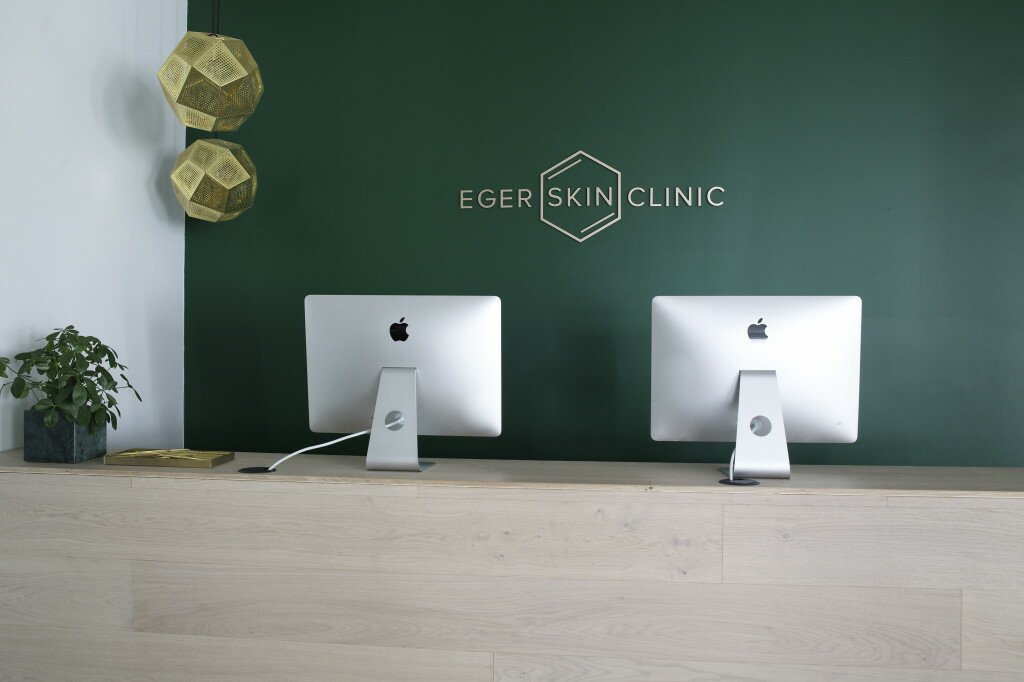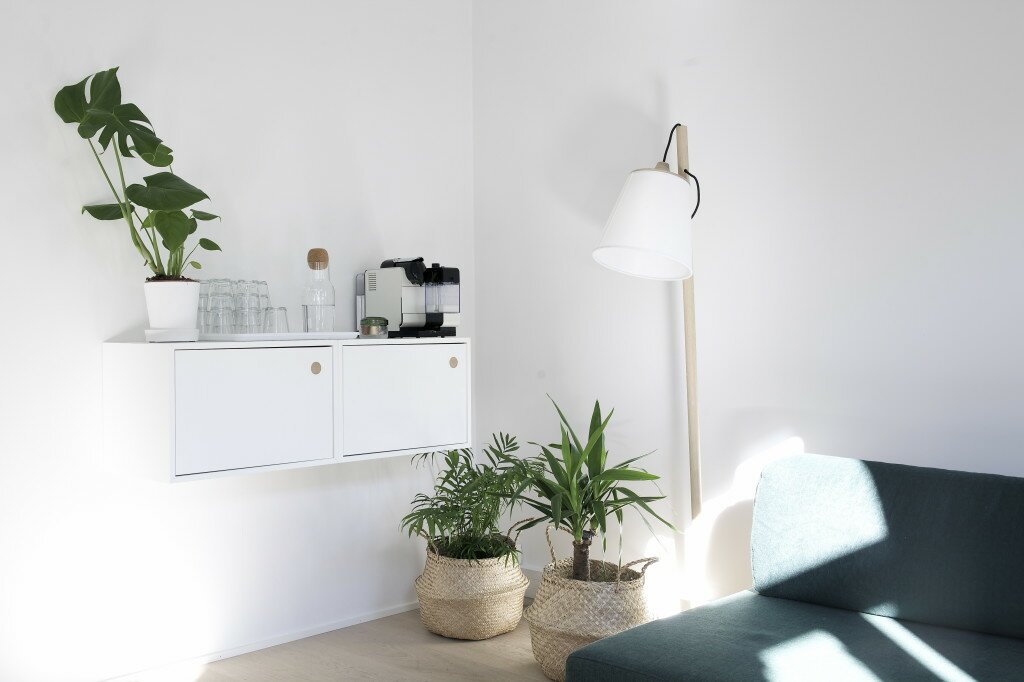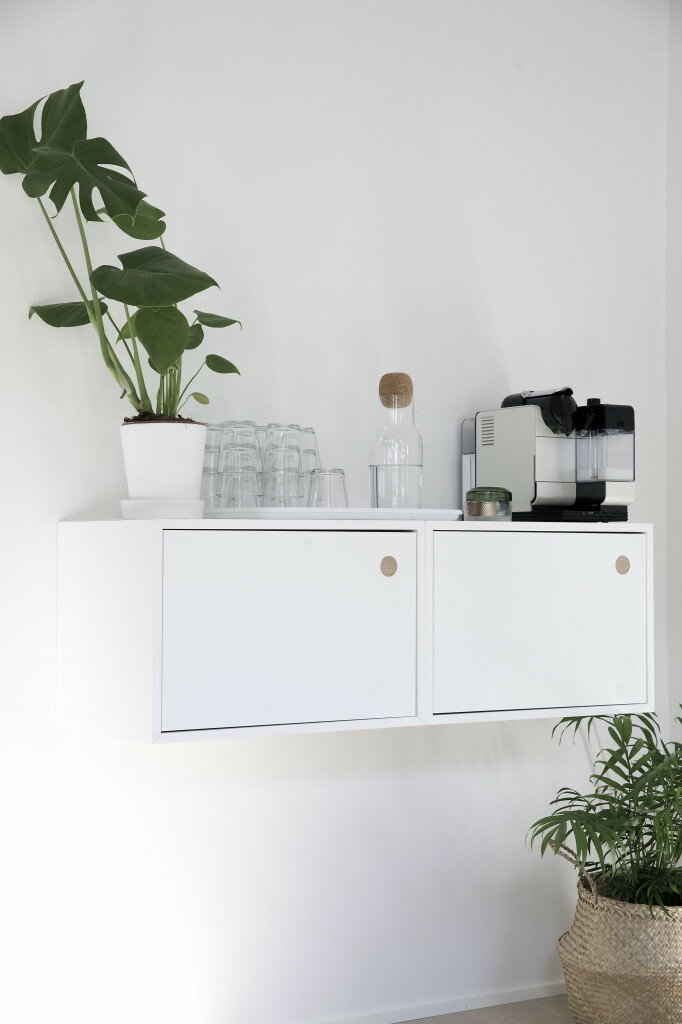 Images: Henriette Amlie // ADLINKS
Hello! I hope you had a good weekend! Here is some new photos! I am done with Eger skin clinic. Yey! I am so happy with the results.
You can find the Muuto lamp here (isnt it cool and stylish?)The "flowerpots in nature" from Bloomingville you can also find here.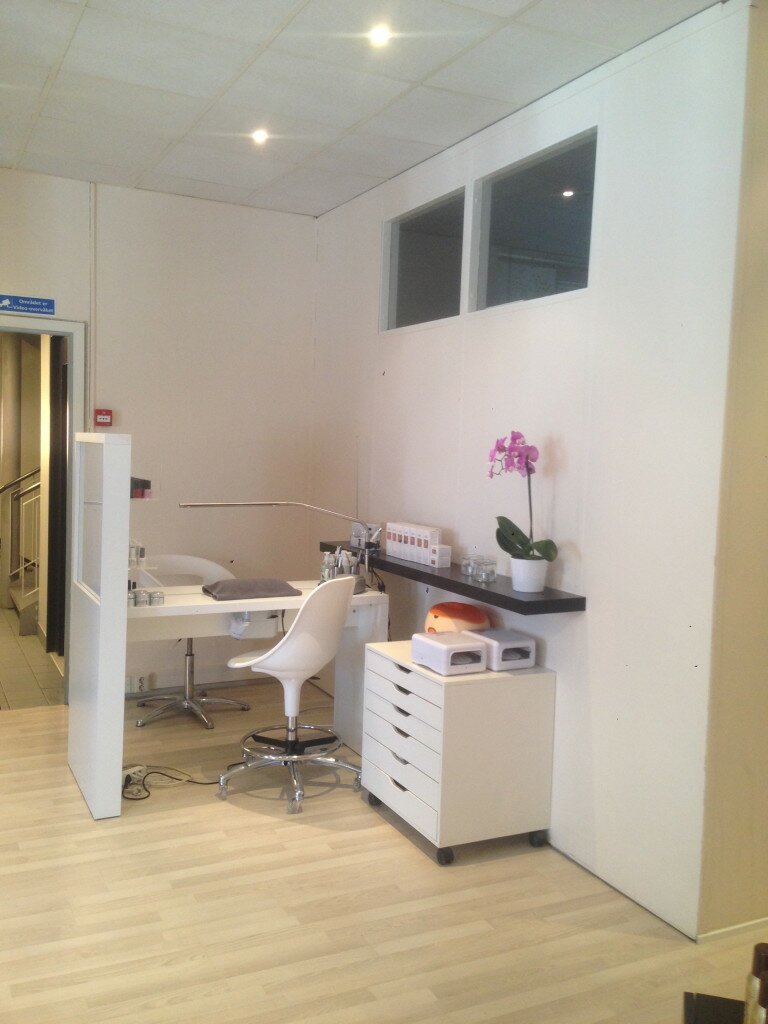 Here you can see how it looked before I started. I decided to change the whole floor to Timberwise parquet and move the front desk to this wall. The front desk is also build in the same material as the parquet at the floor.
I choosed a minimalistic, stylish, green and nordic style.
- Henriette