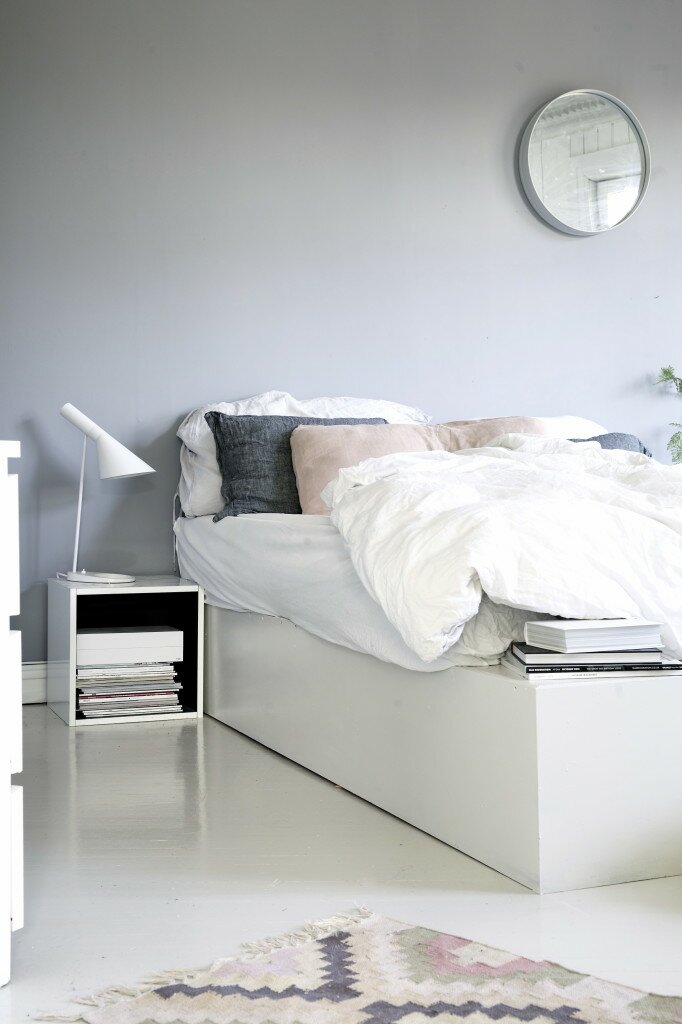 Image: Henriette Amlie Kalbekken
Arne Jacobsen lamp from here.
When I moved in to this flat, there were two bookshelves (from IKEA, named "Billy") in the bedroom. I didn't want them, and I was just about to throw them out when I got an idea… This is a great base for a bed!
I pulled the shelves down on the floor. The main frame would function as the bed base. The inside shelves were flipped over and mounted on the back of the main frame, creating a grid base for the mattress. I painted it and let the mattress on top.
The main frame was a bit longer than the mattress, which created a nice shelf at the bottom of the bed. It is also functioning as a step for my kids to easier climb into bed. Voilà!
Henriette
/Adlink