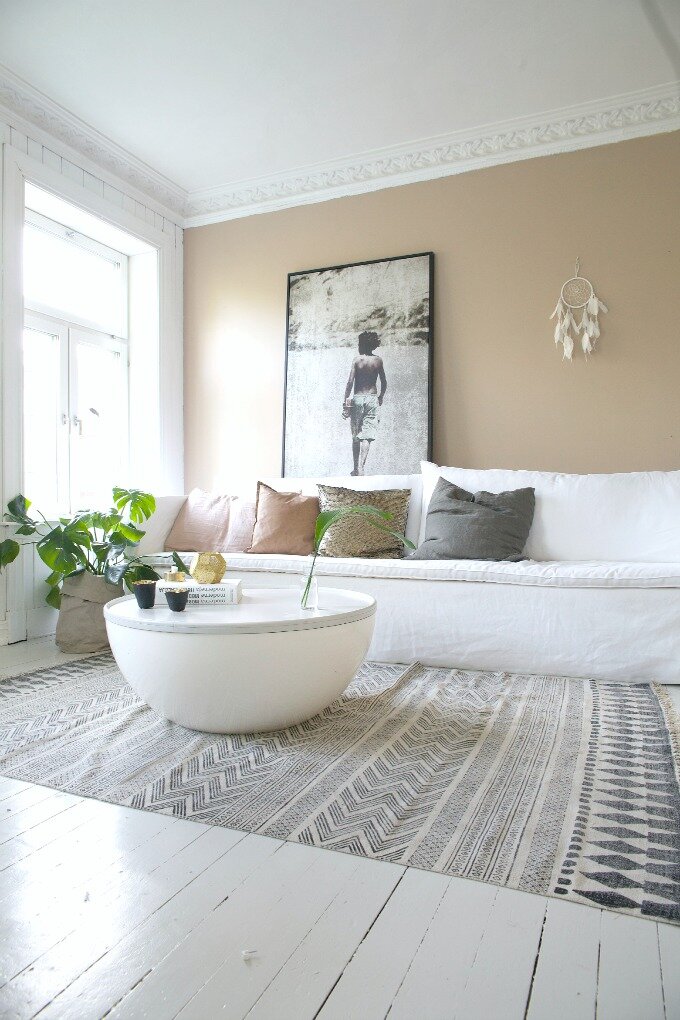 (Adlink)
Image: Henriette Amlie
When I had the white sofa this wall color matched so good. Now when I have this brown leather sofa its best with white walls. But I also think it would be nice to have a green or a blue color. But after all these years painting so much I can say; this is the most lovely color..
Many people been asking me about the carpet in this picture, you can find it here.
The picture is no longer in stock.
Henriette